8
To differentiate this sermon post from other types of blog posts, open the Categories menu, and select the Sermons category.
Then publish.
7
Click the Publish button to make your new sermon article visible on the website. Then open and double-check it.
6
Enter the sermon date and the speaker below the video. Use the following format:
Tucker Presbyterian Worship Service
mm/dd/yyyy
Sermon: [Speaker Name]
2
Open the Blog Manager and create a new post.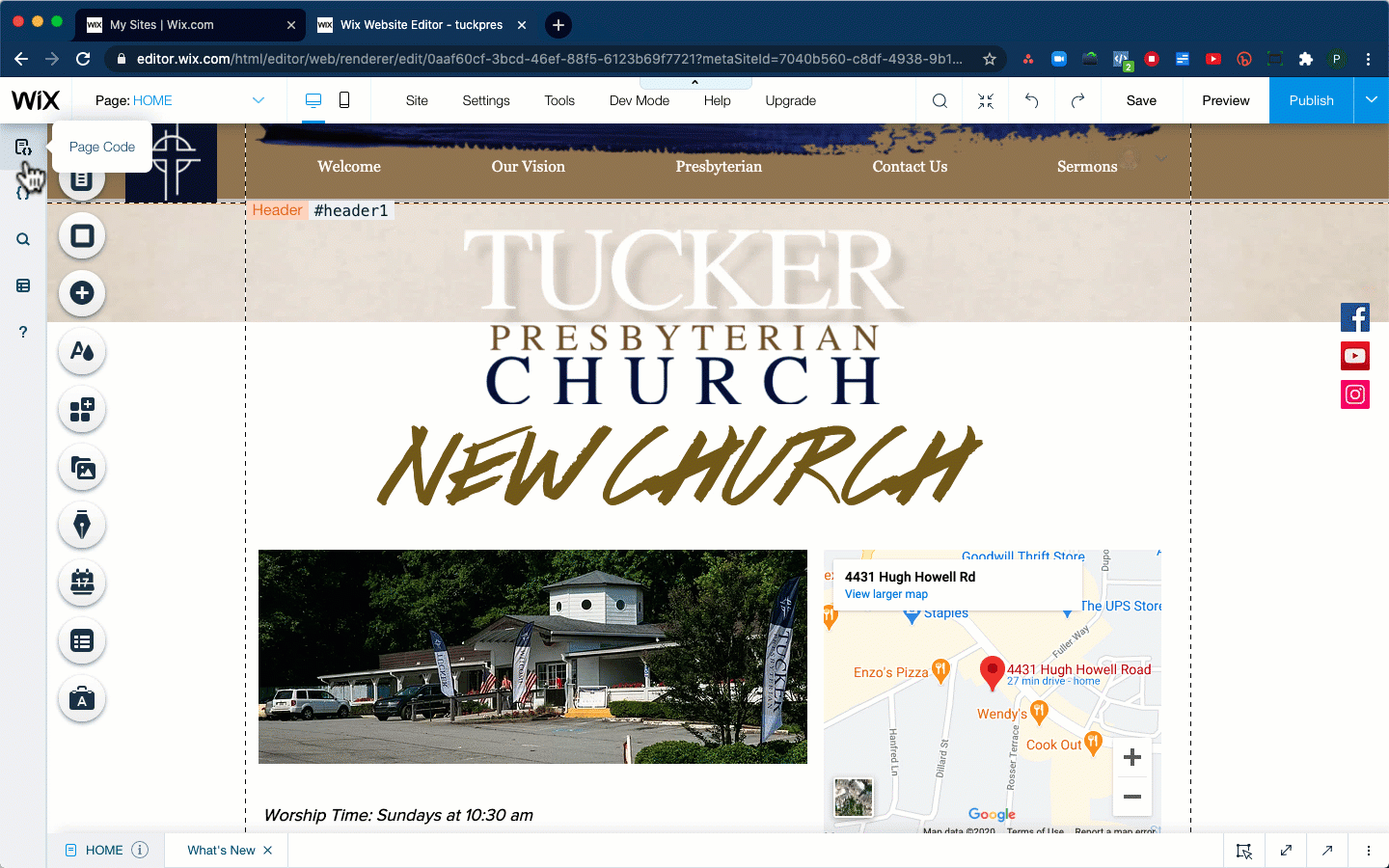 5
1
Sign in to Wix.com and Edit the TuckerPres website. You may want to close some of the extra pallets to keep a simple workspace.
4
Open the most recent sermon video, click Share, and copy the URL.